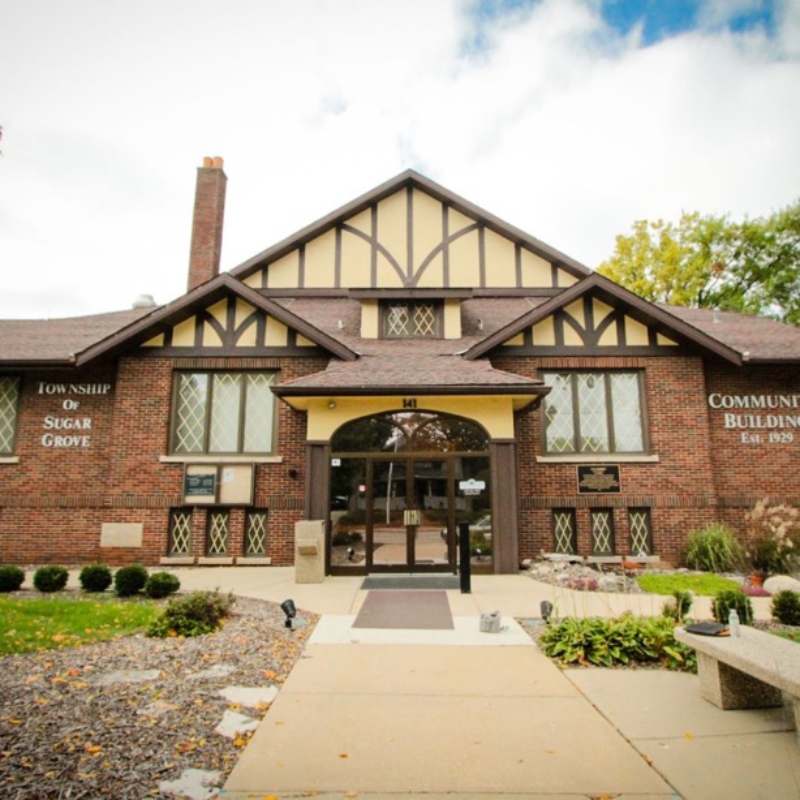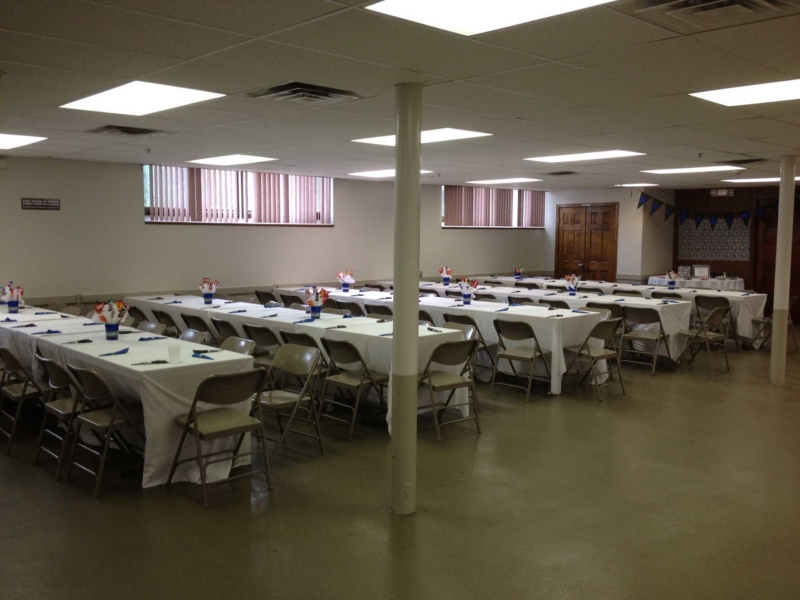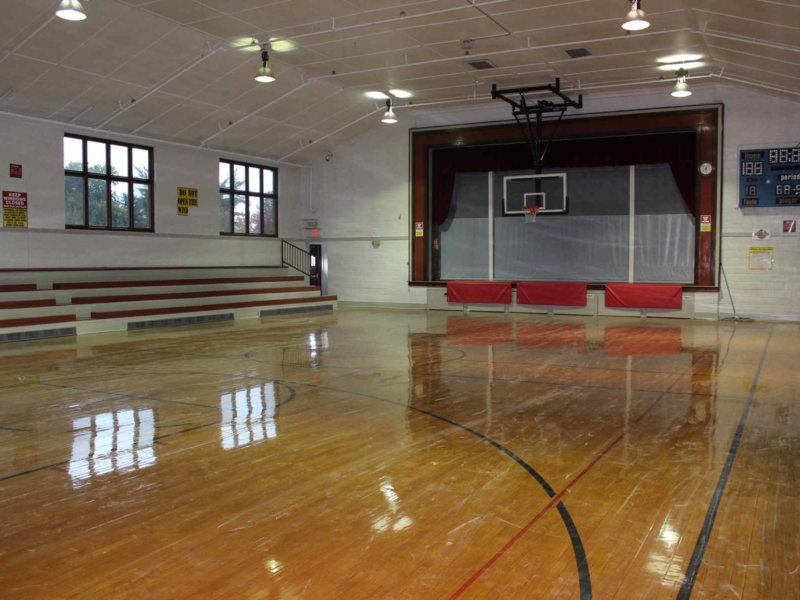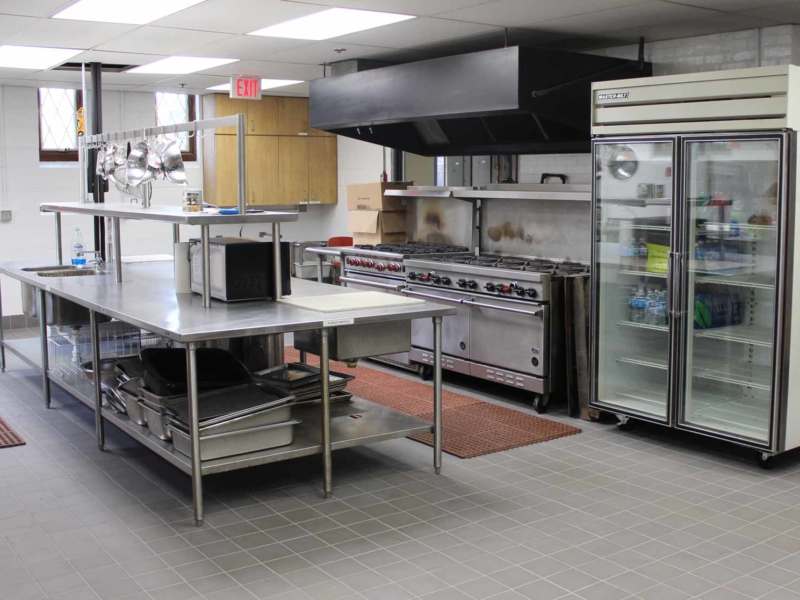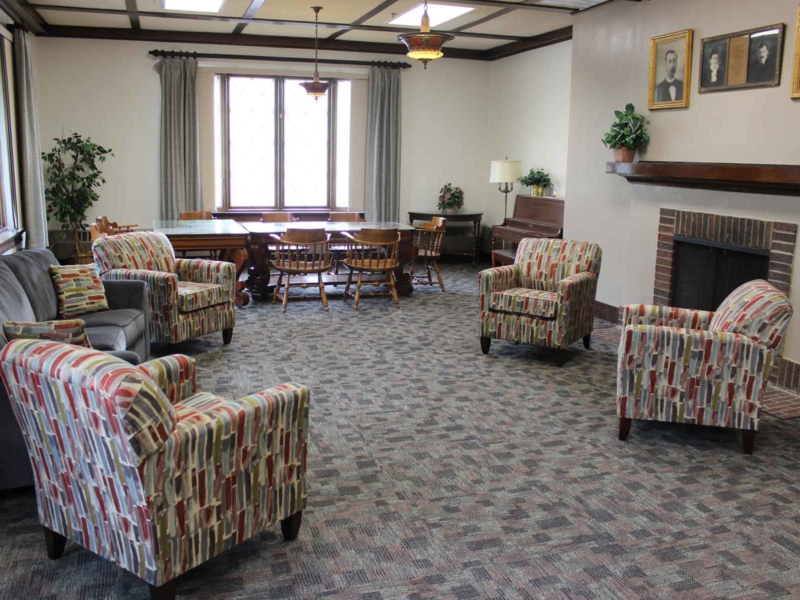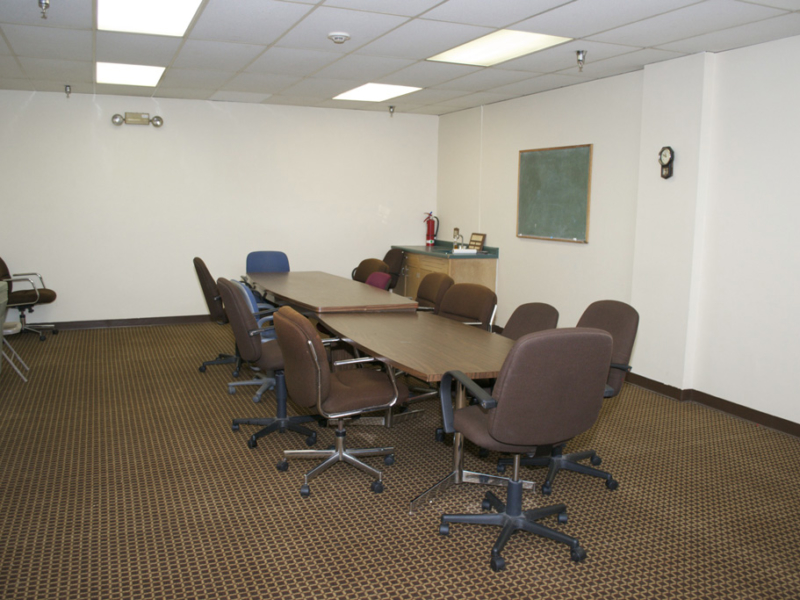 Did you know there's a place in Sugar Grove where you can celebrate many of the special milestones in life, play sports and host youth practices, as well as conduct meetings?
Did you realize that as a Sugar Grove Township resident, you could utilize this Sugar Grove Township Community Building and its many amenities, simply by reserving a date, making a deposit and paying a nominal maintenance and utility fee?
Please consider the Community Building for your next birthday, anniversary or retirement party, baptism, baby or bridal shower, wedding or holiday. And don't forget the gym for a friendly pick-up game of basketball or for your team's next practice. Additionally, if you need a place for your next Homeowner's Association or Cub Scout meeting, you'd be hard-pressed to find a more convenient location to do so.
To make reservations, contact Julie Walker, Building Scheduler, at (630) 466-4539 or email cbinfo@sgtownship.com. Please keep in mind that dates are reserved on a first-come first-served basis. The Community Building is available for rental most of the year, except for select holidays and when closed for seasonal maintenance. Alcohol is prohibited.
Dining Room
Our dining room can comfortably accommodate 200 guests seated at tables. For weddings, bridal showers, baby showers, birthdays and anniversaries, as well as business luncheons and corporate gatherings, our dining room is an unmatched affordable option. Plus, you can cater your event in our commercial-size kitchen.
Kitchen
Whether it's a birthday or anniversary, holiday or retirement party, celebration of life/funeral luncheon or any other event, our kitchen will allow you to serve a wonderful meal for your event.
You can enjoy these features:
6-Burner Oven
12-Burner Oven
Microwave
Coffeemakers
Carafes and Water Pitchers
Refrigerator
Freezer
Stainless Steel Tables
Pots and Pans
Serving Utensils
Dish Towels
Multiple sinks for hands, prep and clean-up
Cleaning Supplies
Parlor
If you're looking for a warm, comfortable and quaint place for a special celebration or even for a meeting, you'll find it in our Parlor. We can comfortably accommodate 25 guests. With a fireplace, sofas, and additional comfortable seating, as well as a piano and TV with DVD/VCR, you'll have everything you need to host your next special event or business meeting.
Meeting Room
Thanks to our basement location and only a single window, you'll never have to worry about your next meeting being filled with distractions. Our meeting room is always set to handle 10 to 15 guests around large tables, but can also accommodate up to 20 guests comfortably. You're also welcome to use the large, old school chalkboard!
Gym
Remember the gym in the classic movie Hoosiers? Ours was also built in the 1920s and has been home to generations of athletes. Take a trip down memory lane for pick-up basketball, volleyball, badminton and dodgeball games, as well as to work on your game with youth practices and to host karate tournaments, Yoga and exercise classes.
Our gym is also a winner for non-athletic events. With a stage and a movie screen, it's a great venue to screen a movie and perform plays and live music. Clothing re-sales, health fairs and rummage sales have also found a home in our gym in recent years.
The Sugar Grove Township Community Building's Board of Directors and staff meet monthly at the building at 7 p.m.
The public is welcome to attend these meetings.